Zil Air, the aerial limo service provider in the Seychelles, proudly welcomed back Captain Thierry Hoareau to its base at Pointe Larue on the 25th March, 2019 as a certified commercial helicopter pilot on the H-120 Airbus helicopter. Thierry is the first pilot to benefit from the partnership between Zil Air and the National Human Resources and Development Council (NHRDC).
"We are grateful to our partners at NHRDC for their support in providing a young Seychellois with big dreams, the chance to reach new heights through this training program. The company is proud of Thierry's dedication and determination displayed along the duration of his course despite the many challenges such a training entails. This story is a testament to Zil Air's philosophy of matching our people's potential to opportunities, so that they too can spread their wings." said Mr. Francis Savy, Zil Air's Executive Director.
Thierry joined Zil Air in January 2016 as a team member in preparation for his training. He had the opportunity to work in every department, alongside experienced colleagues. This provided him with firsthand knowledge of the aviation world and also served as a preparation for his journey to becoming a pilot. During almost two years at Zil Air Thierry continuously proved himself until he was sufficiently equipped to take on his course. Certainly, this intra-company rotation was a key ingredient in the catalyst of his success.
When asked about his experience at Palm Beach Helicopters, Thierry had this to say, "This has been nothing short of an amazing experience. The highlight of my journey was of course my first solo flight. The flying school had several experienced pilots, with whom I got the chance to interact with and learn from, as well share our respective stories." Thierry goes on to explain that his passion from flying comes from the feeling of freedom this gives him as well as the ability to see the stunning Seychelles' islands from a unique perspective when in the air. To have such a career, in such a beautiful country makes him feel very fortunate and proud he concludes.
Captain Thierry Hoareau started his course in March of 2018 and successfully completed his training in January 2019 in Florida, U.S.A. He also later attended a further training course in March, 2019 in Czech Republic. This allowed him to receive his type rating, so that he may be certified to fly the H-120 Airbus alongside his pilot colleagues at Zil Air. When asked where he would like to see himself in 10 years, Thierry said, "To be honest, I would like to grow into being as great of a pilot as I can be. Seychelles will always be my home and I hope to be in a position in the future, where I am able to give back to my country."
Zil Air wishes Captain Thierry a huge congratulations on his accomplishment and the best of luck in his new role within the company!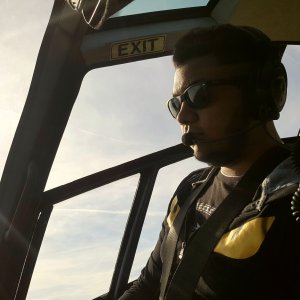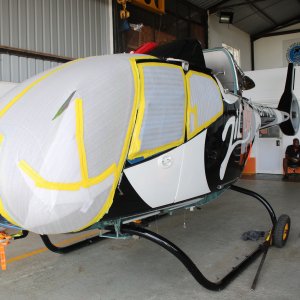 About Zil Air
Zil Air is the premium provider of aerial limo services in the Seychelles. We operate five state of the art Airbus EC 120B and one Airbus EC 145 Twin Engine Helicopter, alongside a twin-engine fixed wing Vulcan Air P68C.
With a modern commercial fleet, Zil Air offers visitors the ultimate in comfort and safety when travelling to over 30 helipads and 7 landing strips. Such great accessibility across the archipelago allows our guests to travel at their convenience be it for transfers to and from their luxury island resorts, scenic flights and excursions just to name a few.
Zil Air commenced Commercial Helicopter Operations on April 1 2009 and has since grown its fleet to 6 Helicopters and 1 plane operating 7 days a week supported by a young and dedicated team of 85 personnel.
Media contact: Ms. Valerie Lebon marketing@zilair.com +248 263 1744.